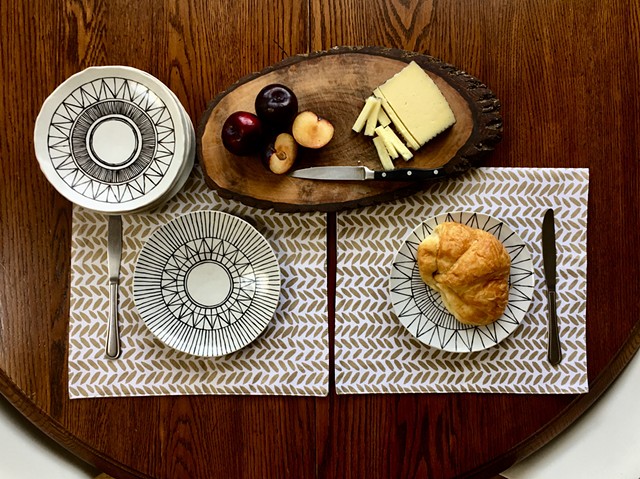 Handmade clay wares created to enhance the quality of everyday experiences of life. As this world moves more towards a mold-made sameness in ceramic ware, I strive to make unique pieces that reflect thoughtfulness and time.
All of the dinner wares are made by my hand repeatedly pinching the clay between my thumb and fingers, slowly thinning out the clay until I achieve the desired thickness and shape. After a first firing the wares are hand painted using underglazes and glazes to create patterns and images that are inspired by my growing interests. Tumblers and plates influenced by Tibetan mandalas and Mexican tapestries. Mugs and cups illustrated with imagined wall paper patterns, birds and flowers of the midwest and line drawings of crystal, moths and other magical images.
Each piece was dreamed up and built by myself and all functional wares are dishwasher safe and microwaveable.